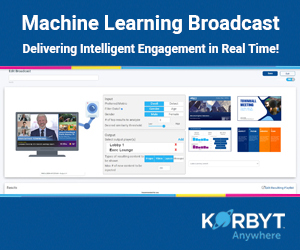 I have a lot of friends who own restaurants. Some of them are family-owned multiple outlets and others own a café or a small dining space as a side business.
The beauty of this industry is that you can touch people's hearts with good simple food and exceptional customer service. The problem is that as easy as they sound, standing out is a time-taking task.
With new pop-ups, ghost kitchens, bistros and other kinds of dining spaces coming out every day, the biggest concern for any restaurant is to stay profitable while maintaining amazing food and customer service.
Today, I am going to talk about the role of digital menu boards in this endeavor.
To do so, I will start with a situation that one of my friends who owns a family-owned restaurant business faced.
As you all know, chalkboards have been used for ages but what I am about to share will clear up why digital menu boards are important.
This friend of mine changes his menu every day and the task of updating the menu is given to the head chef of the restaurant. The kitchen staff had 3 people. My friend was traveling in and out of the country at the time.
Coincidently, two of the kitchen staff members went on leave for a week and everything was left to one person – the cooking and updating the menus every day.
Though there were other staff to take care of other things, the primary role of the kitchen members was to keep the menu up to date as per their weekly plans on dishes to be served.
It happened a couple of times that the person got so busy preparing the orders and serving them that he missed out on updating the menu for the morning.
What happened next? For two consecutive days, the same menu was served that led to some core ingredients getting out of stock. The kitchen items and stock were planned considering the weekly menu in mind, but this error led to a problem with certain items getting out of stock.
The poor guy had to reinvent the menu on his own to accommodate the dishes with the kitchen stock available. A few of the customers did not get what they ordered and well it turned out they never came back.
Now reimage the same situation of how digital menu boards could have completely eliminated this problem.
Owing to the cloud-based nature of the system and advanced schedulers that they offer; the kitchen menu content can be planned well in advance.
The daily hassle of updating the menu manually is removed. This can be done by anyone of the kitchen staff members remotely as well even if they are on leave.
With just a few clicks, items out of stock can also be removed from the menus.
The cherry on the cake is that you can also create a chalkboard type looking digital menu boards too.
This was about chalkboards that still offer the flexibility of changing the menu when you need. If we talk about paper menus, however, the situation gets worse.
There is a cost associated with printing the paper menus. Even if there is the slightest error in your prints, you need to get them reprinted.
You are not free to update the menu items as you need, and this is the biggest drawback of having them.
So where to get started with digital menu boards?
Often the restaurant owners who are still to switch to digital menu boards face three major questions:
Is it worth having digital menu boards?
How much would it cost to start?
Will I be able to manage them?
The third specifically applies for those who are not tech savvy and feel handing them in is quite a difficult task.
So, let's address these concerns one by one:
Is it worth having digital menu boards?
Yes, it's absolutely worth having digital menu boards. They are a perfect answer to all the issues you face due to traditional menu update methods.
You can update your menu from anywhere remotely

Instant changes in the prices and menu items can be made

You can create more engagement with videos and images

Content can be planned well in advance and scheduled as needed

Festive and seasonal menus can be created in minutes and do not cost a fortune
So, yes, digital menu boards are totally worth it. They save you time and recurring printing costs.
How much would it cost to start?
Fortunately, there are many cost-effective digital menu board solutions in the market that do not require you to get specific or unique hardware for them.
You can turn any TV screen into a digital menu board with several economical add-on options like an Amazon Firestick, Raspberry Pi or Android Box.
These options cost you within the range of $30 to $100 with a wide variety of options available at different price ranges.
Once you start using digital menu boards, you save a lot on paper prints along with several added benefits we have discussed above.
So technically, you will recover your investment in digital menu boards in a few months and benefit more by having them.
Will I be able to manage them?
Yes, of course you would!
A digital menu board does not require in-depth or a techy approach. Anyone with decent training and understanding of the system can use it.
Who knows, you might become a pro at it. There is nothing wrong in trying it out.
There are so many options out there that give you free trial. Sign up for multiple and see which fits you best.
All in all, now would be a good time to start thinking about having menu boards if you are still not using them.
Their benefits totally outweigh the costs associated with them. Give it a go!