About Yamaha Corporation
Total Audio Solution Provider
Yamaha has prospered in a variety of businesses devoted to audio and music over 130-year history of making pianos, band and orchestral instruments, guitars, and electronic keyboards, as well as audio products for professional, home-use, and conferencing. We provide the best audio experience with a wide range of products and services, covering industries such as education, enterprise, house of worship, live entertainment, and more.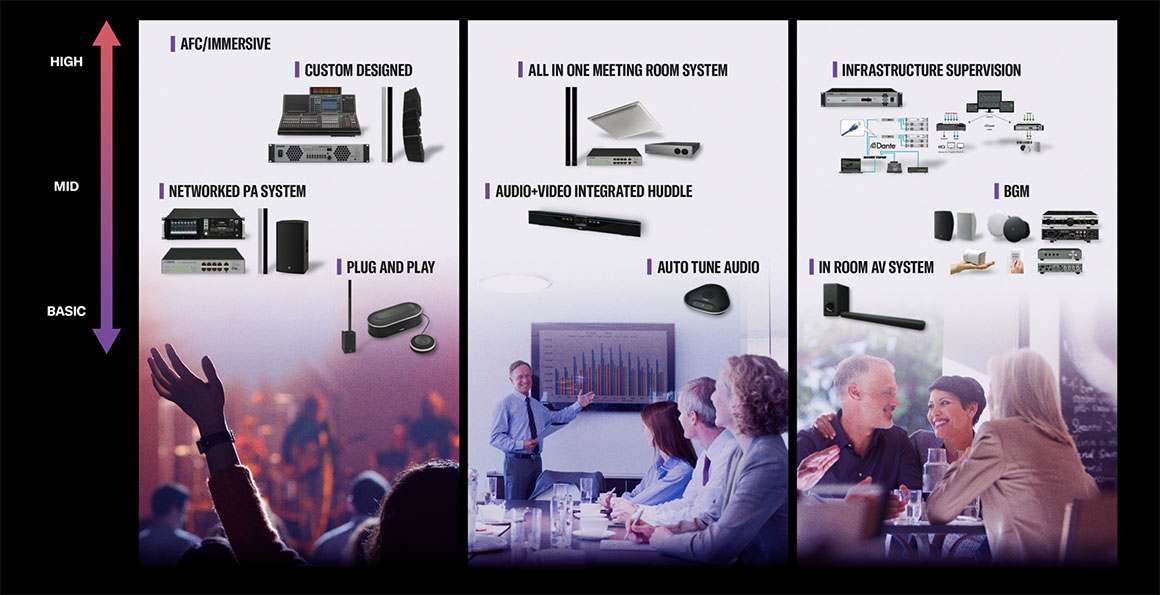 ---

Check Out Our Latest Solutions for Professional Conferencing
---

Yamaha's Worldwide Business Network
Yamaha has more than 60 group companies in the world which allow us to work more closely to the customers.
For you to find the products and distributors in your country, please select your country or region from the list here. Feel free to contact us by clicking "START CONVERSATION" above.
Company Type
Product/Solutions
Markets Served
Region
Intro Content
With new and ever-changing communication requirements, one thing remains the same: the need for high-quality, worry-free audio for collaboration.